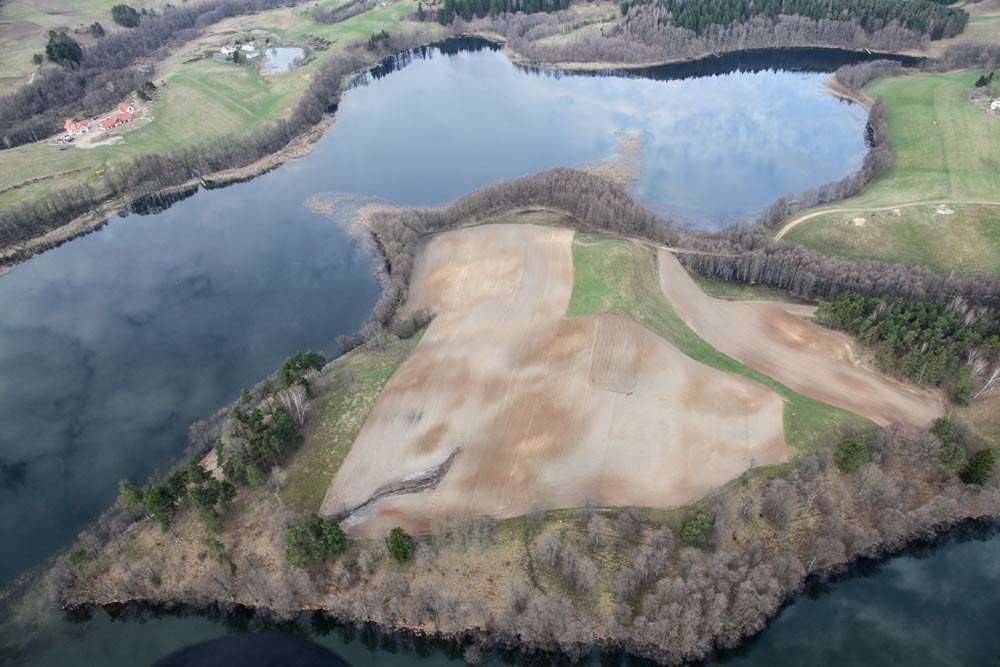 Project duration:
March 2014 – April 2016. The Project is divided into three areas: Management, Research, Information-and-Promotion.
Project locations:
Szurpiły, Skomack Wielki; international conference wrapping up the Project held at a location near Warsaw; exhibition wrapping up the Project presented at Szurpiły, Ełk, Warsaw; Borre in Norway.
Target groups:
inhabitants of Jeleniewo and Stare Juchy communes, conservators, archaeologists, historians, tourists in Masuria and the Suwałki Region, Warsaw and north-western Norway.
Project outcomes:
a Polish-and-English language publication of the Project study results; multimedia models of the two settlement complexes published online on websites of Jeleniewo and Stare Juchy communes, Ełk and Suwałki counties and the Project Partners; the touring exhibition on display panels presenting the research and its results; an educational archaeology and nature trail designed for the authorities of Stare Juchy commune.
The Project is expected to contribute to promoting the cultural diversity and Poland's multi-cultural history and will be a model for the principles of non-discrimination and tolerance.
Within the Project joint Polish-Norwegian studies in preventive conservation will address two outstanding multi-phase settlement complexes in north-eastern Poland associated with Balt tribes (Prussians/Yatvings) – the hillforts at Szurpiły in Jeleniewo commune (stronghold of lord Syurpa) and Skomack Wielki in Stare Juchy commune (stronghold of duke Skomantas). The Partners in the Project from the Norwegian side are Vest Agder Regional Council, represented by the Department of Monuments and Sites and Midgard Historical Centre in Borre.
This is the first interdisciplinary project in Poland in conservation to give priority to the identification and assessment of archaeological heritage resources using mainly non-destructive and environmental studies.
One of the Project goals is reconstruction of the cultural landscape of the two settlement complexes [in north-eastern Poland] and improving understanding of the interaction between the communities residing in the region in the past and the related transformation of the natural environment. State of the art methods of testing from the fields of archaeology and environmental sciences include geology, geomorphology, sedimentology, paleoecology, geophysics and geochemistry. Their input will be used in a multi-aspect reconstruction of the cultural landscape of the two power centres, their catchment area, function, chronology and culture attribution and for assessing their preservation status. A model of conservation practice will be developed aimed on the best possible protection of archaeological heritage, raising the awareness within the local community and promoting historical tourism.
This model is expected to serve as a point of reference in the study of similar multi-phase settlement complexes in Poland as well as abroad. The local communities in Masuria and the Suwałki Region will be given the potential to develop a tourist product centred on the two archaeological complexes serving the tourist visits to the strongholds of Balt rulers whose names are known from medieval chronicles. The local communities will be motivated to develop ways of implementing and marketing their products of art and local heritage.